Create Lasting Memories with Perfumed Wedding Favors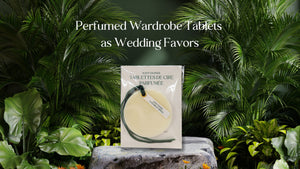 A Scent to Remember
Your wedding day is one of the most cherished moments of your life, filled with love, joy, and unforgettable memories.
As you plan your special day, you want every detail to reflect your unique style and leave a lasting impression on your guests. What if we told you that you could capture the essence of this beautiful occasion in a single scent?
Enter the perfumed wardrobe tablet, a perfect wedding favor that will not only enchant your guests but also provide them with a delightful memory of your special day.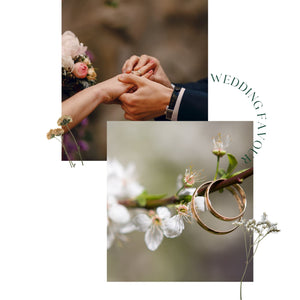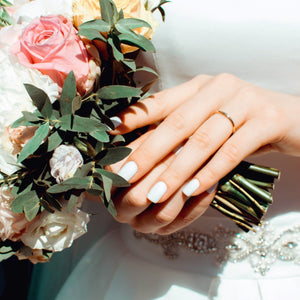 Transport you back to your special day
We all know how scents can evoke powerful memories and transport us back to specific moments in time. It has the incredible ability to stir emotions and create lasting impressions.
By incorporating the magic of scent into your wedding favors, you can give your guests a tangible reminder of the love and happiness they experienced on your wedding day.
The Perfect Gift for All
When it comes to wedding favors, it can be challenging to find something that appeals to every guest. However, a perfumed wardrobe tablet is a gift that transcends age and gender. After all, who doesn't have a wardrobe at home?
These elegant tablets, infused with exquisite fragrances, can be placed among clothes, linens, or stored in drawers, infusing a delightful scent into their everyday lives. Every time your guests catch a whiff of the fragrance, they will be reminded of the magical moments they shared with you on your wedding day.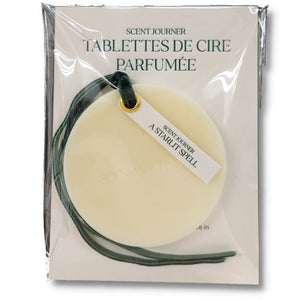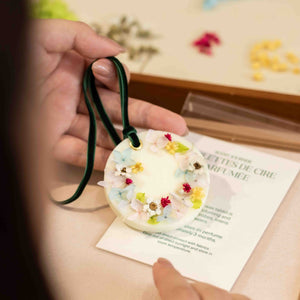 Price List
Perfumed Tablet: $28 per piece
100 Perfumed Tablets: $22 per piece
200 Perfumed Tablets: $18 per piece
Full-Day Wedding Venue Scenting: $498 (Free with a minimum order of 1000 pieces of wedding favors)
Scent Your Wedding Venue
Imagine the sweet scent of love filling your wedding venue, creating an enchanting atmosphere for your special day. With the full-day wedding venue scenting option, you can transform your chosen space into a fragrant paradise.
This option is available to you at no cost when you order a minimum of 1000 pieces of Scent Journer scented wedding favors. It's an opportunity to elevate your wedding experience and indulge your guests in a sensory journey they will never forget.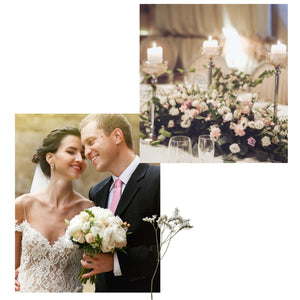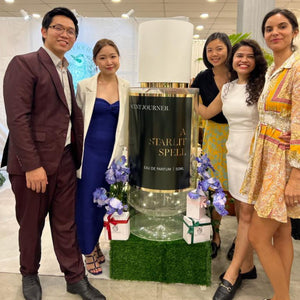 Get in Touch!
If you're interested in adding the allure of fragrance to your wedding favors or want to know more about our full-day wedding venue scenting, we'd love to hear from you.
For pricing, customization options, and any other inquiries, please email us at admin@scentjourner.com . Our dedicated team will be happy to assist you in creating a truly unforgettable wedding day.
Who We Are
Scent Journer is a fragrance house based in Singapore, on a mission to empower you through the transformative power of scent. We believe that fragrance goes beyond mere olfactory pleasure; it has the ability to uplift, inspire, and invigorate.
Scent Journer is proudly supported by Enterprise Singapore and NUS Enterprise.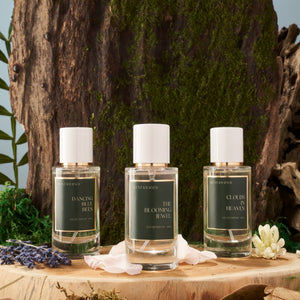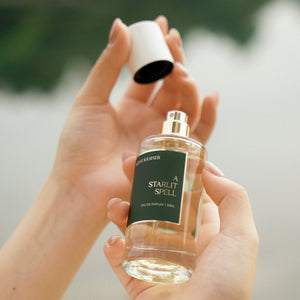 Power of Nature's Essence
In our fast-paced world, we understand the needs of a quick mood boost. That's why Scent Journer is dedicated to creating mindfully formulated perfumes that not only make you smell good but also make you feel good.
We've discovered that scent has a profound impact on our emotions, with a staggering 75% of our daily emotional experiences being influenced by fragrance. Recognizing this, we have harnessed the power of natural essences to offer you the fastest and easiest way to alleviate stress and enhance your well-being.
Mindfully Formulated
At Scent Journer, we take pride in our conscientious approach to perfume creation. Our perfumes are mindfully formulated with over 85% naturally derived active ingredients. We are committed to harnessing the potency of nature to empower you and elevate your mood within a nanosecond.
Join us on this olfactory journey where passion meets professionalism, as we invite you to experience the transformative effects of our meticulously crafted fragrances. Discover the power of scent and embark on a mindful sensory adventure. Welcome to the world of Scent Journer, where fragrance becomes a catalyst for self-empowerment.