"In the heart of a bustling city, where the rhythm of life seems to quicken each passing day, a moment of stillness & a soothing scent can make all the difference."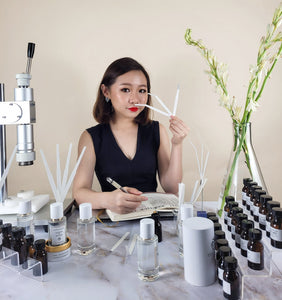 Joyce lian - founder of scent journer
Who We Are
Proudly homegrown in Singapore, our passionate team is dedicated to creating fragrances that will awaken your senses and transform your day.
Mindfully formulated with sensory pleasure and efficacy in mind, our signature scents will give you the power to discover that your best self is only one spritz away.
"
Our perfumes go beyond just smelling good; they're here to brighten and change your day, reminding you that #YourMoodMatters.

"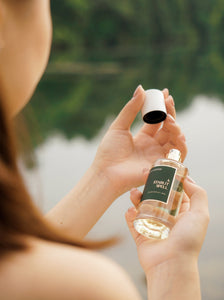 WHY WE STARTED SCENT JOURNER
#YourMoodMatters
Our story begins with a simple desire – to transform and uplift your mood
Listening to Your Experiences
Our founder, Joyce Lian, found that whenever she surrounded herself with perfumery, it immediately uplifted her mood and awakened her senses.
However, her experience might not be everyone's reality. After speaking to over 300 individuals, she recognized that many were indifferent or even felt negatively about perfumes.
She soon found out why: many perfumes on the market concealed unpleasant secrets, using harmful ingredients like alcohol denatured with methanol to avoid taxes, inadvertently triggering discomfort and headaches.
Many perfumes also seemed to lack authenticity and heart, created only to cater to outdated mass-market preferences.
A Sincere Commitment to Quality
Driven by a belief in making a difference, Joyce embarked on a mission through Scent Journer. Her commitment was simple: empower others to feel their best through our creations. She recognized that achieving the same uplifting sensation she had felt required a focus on quality above all else.
And so, her journey as a Scent Journer began – a journey to capture nature's soothing essence, crafting perfumes that could swiftly alter your emotional + physiological state.
Creations That Transcend Mere Scents
This journey has taken her to develop what we now call 'mindful perfumes'  – fragrances that inspire to be a constant companion on your wellness journey – in your ups and downs, and in every precious moment.
All you have to do is let them work their magic.
Discover the World of
SCENT JOURNER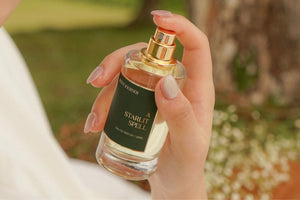 Mindfully Formulated
Learn about the 5 core pillars which guides our brand's values & product formulation.
Learn more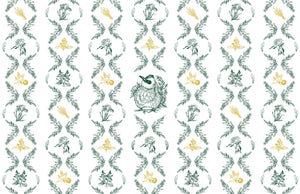 Our Logo Story
Get to know the Scent Journer bird and explore our fragrant garden.
Explore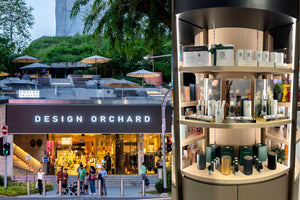 Stores
Experience our Scent Journer products at various locations across the island.
Locate us