Mindfully Formulated
At Scent Journer, we've created fragrances that transcend mere scents — they will embrace your senses, inviting you into a world of mindful serenity.
To achieve this, every creation of ours is meticulously designed and Mindfully Formulated to help you feel your best.
What do we mean by "Mindfully Formulated"?
Ingredients with Purpose
Backed by Research
Safe for Daily Routine
Better for Our Planet
Inclusive for All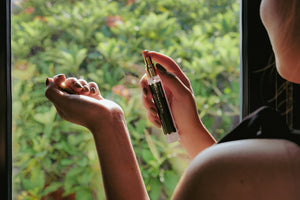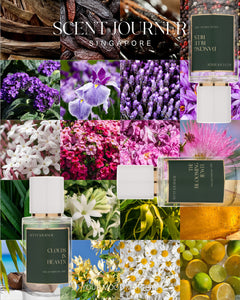 WHAT WE BELIEVE
Ingredients With Purpose
The secret to a mood-boosting perfume lies in its ingredients. That's why we partner with manufacturers who are source high-quality ingredients sustainably and ethically.
We are generous in using these exceptional raw materials and we are proud that our formulations are more than 85% natural origin.
WHAT WE BELIEVE
Backed by Research & Consumer Studies
We are proud of the fragrances we have created and it's important to us that you love them too.
Every scent we create is based on research about how our sense of smell affects our emotions, designed to support your emotional well-being so that your best self is only one spritz away.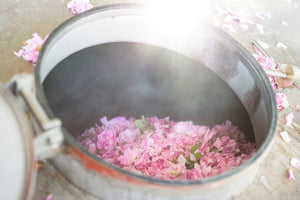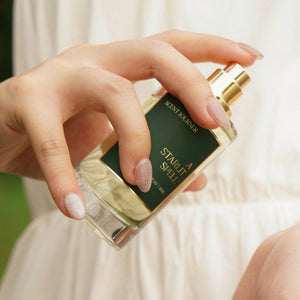 WHAT WE BELIEVE
Safe for Daily Routine
Your fragrance should improve your wellbeing, not harm it.

We hold the safety of our ingredients to IFRA standards through the 50th Amendment and ASEAN Cosmetic Directive.
Our formulas do not, and never will, contain these ingredients:
Methanol
Parabens
Phthalates
Synthetic Dyes
BHA and BHT
Formaldehyde
Animal derived musk
WHAT WE BELIEVE
Better for Our Planet
We source ingredients from ethical producers around the globe, with sustainable and energy efficient harvesting processes.
We are also proud to be a true Singaporean brand. Our production and formulation are done locally in Singapore, which reduces airmiles, fuel consumption, and emissions.
Our commitment also extends to animal welfare – our creations are 100% vegan and cruelty-free. We never use animal-derived elements like musk.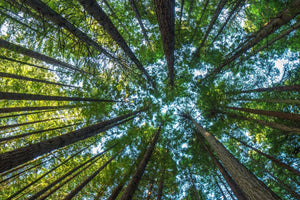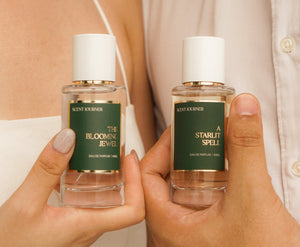 WHAT WE BELIEVE
Inclusive for All
No one should be judged by the fragrance they wear.
Scent Journer's fragrances strive to encapsulate nature's healing essences in its purest form, its unique and precious qualities untouched by the outer world.
Drawing inspiration from nature, we want to empower you to proudly wear any scents that embody the true essence of you, without any fear of judgement.
As such, our fragrances are proudly unisex and liberated from confines of gender stereotypes, so you can freely wear your favourite scents.